Uncategorized
Experience of wearing face mask while flying Vietravel Airlines

The test flight of spa and clinic service of Vietravel Airlines on the route from Ho Chi Minh City to Hanoi.
An airline wellness session lasts 20 minutes. Passengers using the service are given a thermal patch on the neck and a mask for 10 minutes. During the masking process, passengers receive neck, shoulder and back massages. This is really useful for people who have to fly all the time and sit in front of the computer a lot.After 10 minutes, the mask is removed, the client is cleaned and the thermal mask is applied to the eyes to create a comfortable feeling. The spa staff present on the flight continued the hand, shoulder and head massage. At the end of the course, passengers are offered a hot tea to relax.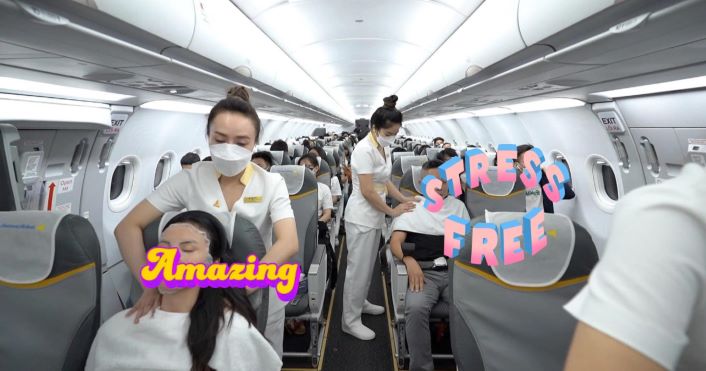 This is a service that Vietravel Airlines is considering and receiving feedback from passengers to develop a series of premium beauty care products and launch in the near future for passengers on long-haul flights.
Vietravel Airlines has invested heavily in services. Passengers are offered a package of dried nuts and dried fruit and a complimentary bottle of water on all flights in addition to pre-ordered meals. In the near future, Vietravel Airlines will offer inflight entertainment services with a variety of content, including exclusive films, unique reality shows and entertaining music. Passengers can connect and experience with their personal devices for complete security, personalization and comfort throughout the flight.